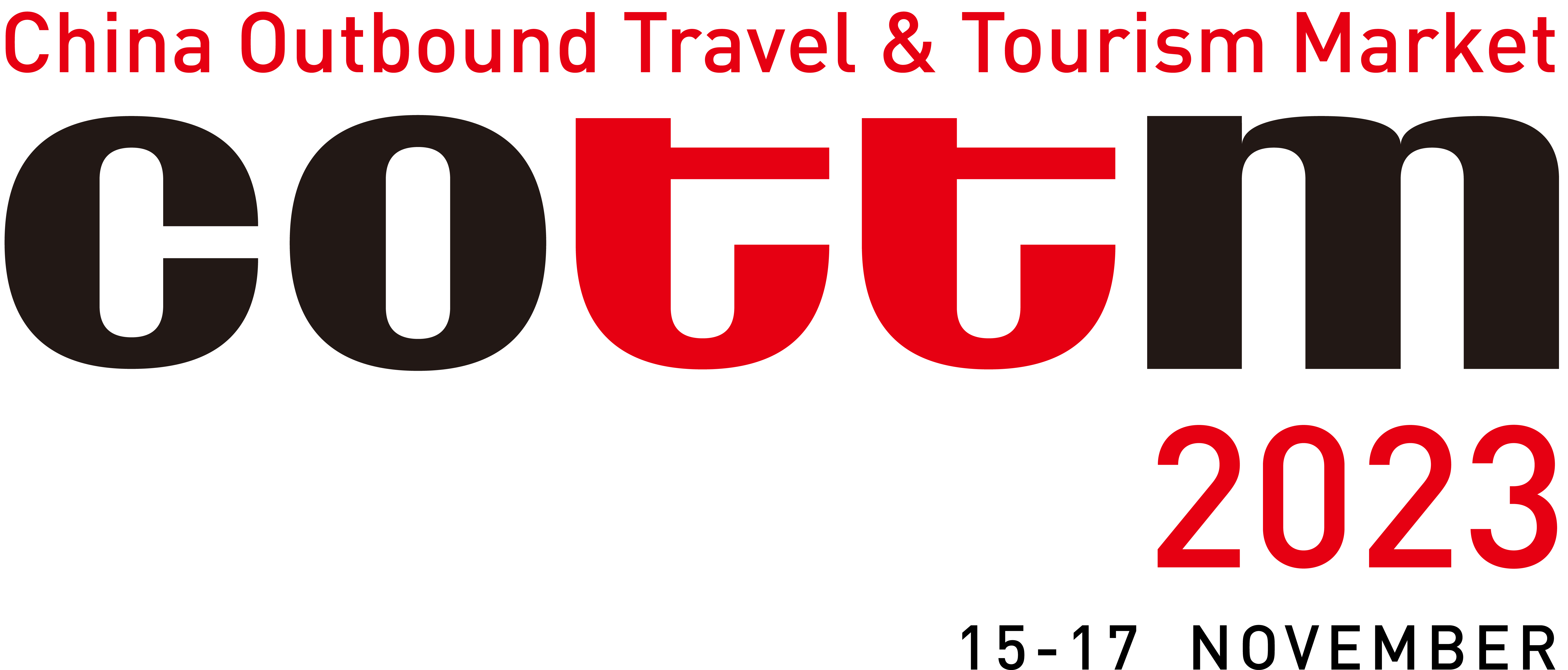 China Outbound Travel & Tourism Market (COTTM) 2023 makes its eager return on 15-17 November 2023 in Beijing, to help destinations reconnect with the Chinese Outbound Travel Trade.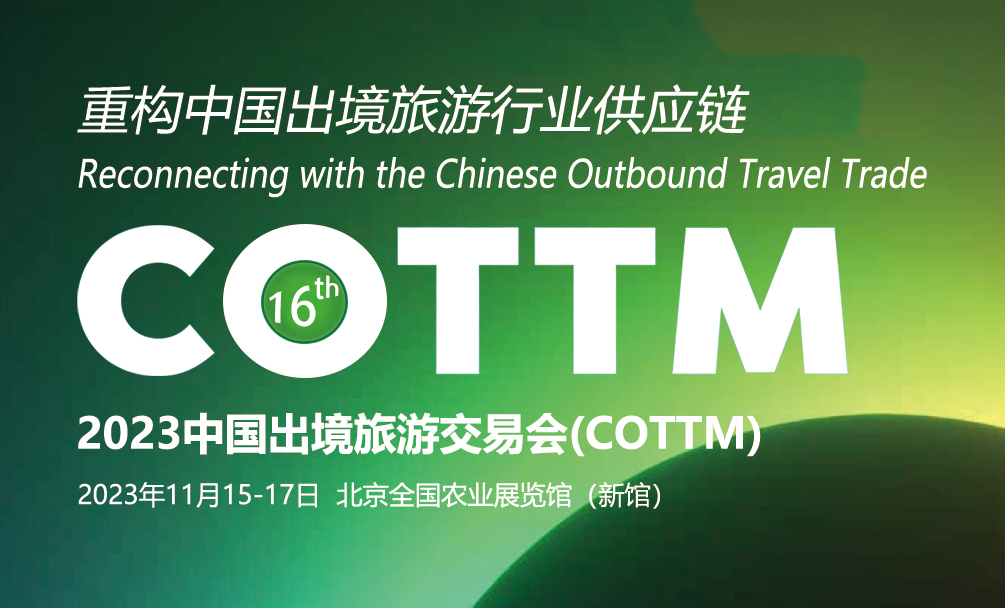 Since the Chinese government announced the return of outbound tourism for Chinese citizens from 8th January, 2023 and the cancellation of PCR testing and centralized quarantine for all inbound arrivals, the China outbound tourism industry has begun its recovery.
Tarsus Group, the organiser of the China Outbound Travel & Tourism Market (COTTM), an industry trade show that has helped the development of China's outbound tourism, announced that the 16th China Outbound Travel & Tourism Market (COTTM2023) will be held at National Agricultural Exhibition Centre (New Hall) in Beijing on 15-17 November.
COTTM2023, with the theme of "Reconnecting with the Chinese Outbound Travel Trade", will bring together overseas Tourism Ministries/Consulates/Tourism Boards (representative offices) from around 50 countries, in particular "One Belt, One Road" tourism destination suppliers to Beijing. It will help these destinations have an in-depth understanding and insight into the new demands and behaviour patterns of Chinese tourists for outbound travel, and further provide a new cooperation platform between destination product suppliers and Chinese outbound tour operators.
The supply and demand of China's outbound tourism industry is in urgent need of reconnecting and reconstructing. Dai Bin, president of the China Tourism Academy (CTA) and Director of National Culture and Tourism Ministry Data Centre, suggested in his publication on the industry outlook at the beginning of the 2023 New Year that major outbound tourism wholesalers, retailers and resource providers, as well as overseas tourism destination suppliers, should make preparations from now on to train professionals, rebuild industry relations, restructure resources and develop products. COTTM will use its resources and strengths to leverage the global value of the exhibition platform for the restructuring of China's outbound travel supply chain.
In recent years, the more frequent economic and trade activities between China and the Middle East, Central Asia and South Asia will greatly stimulate the demand for business and leisure travel between China and these destinations. COTTM has been developing for more than a decade, gathering a large number of long-term destinations and niche high-end product suppliers from Europe, the Middle East, Africa and the Americas, playing an important role in promoting the development of China's outbound tourism industry. At present, China has concluded various agreements or arrangements for visa exemption with 150 countries. COTTM will be inviting destinations to participate at COTTM2023, providing a new opportunity for them to connect and collaborate with the Chinese tourism industry. It will also provide a platform for the exchange of ideas and solutions.
Matt Thompson, TARSUS Project Director, the COTTM organiser, said, "We are delighted to see the revival of the Chinese outbound travel industry! After three years of waiting, global destinations are finally starting to welcome Chinese tourists again. As the world's largest and strongest outbound tourism market before the pandemic, China will surely attract the attention of global tourism destinations and become the focus of various tourism product and service suppliers. COTTM's return in mid-November 2023 will certainly provide an opportunity for global destinations to re-enter the Chinese market and contribute positively to the recovery of the global tourism economy. So far, we have received stand bookings or inquiries from the tourism ministries of Cambodia, Thailand, Nepal, Maldives, Malaysia, Qatar, Pakistan, Kazakhstan, Finland, Tunisia, Ethiopia, Tanzania, Malawi and Dominican Republic etc."Qing Qinghui,COTTM China Representative added "COTTM will continue to contribute to the restructuring of the outbound tourism industry by providing value to Chinese outbound tourism companies seeking overseas tourism resources, long-haul travel product suppliers and high-end customized service providers."
At the same time, the organiser of COTTM, Tarsus Group also announced that the 17th China Outbound Travel & Tourism Market (COTTM2024) will be held at the National Agricultural Exhibition Centre (New Hall) in Beijing from 22-24 May, 2024.